Putrajaya International Convention Centre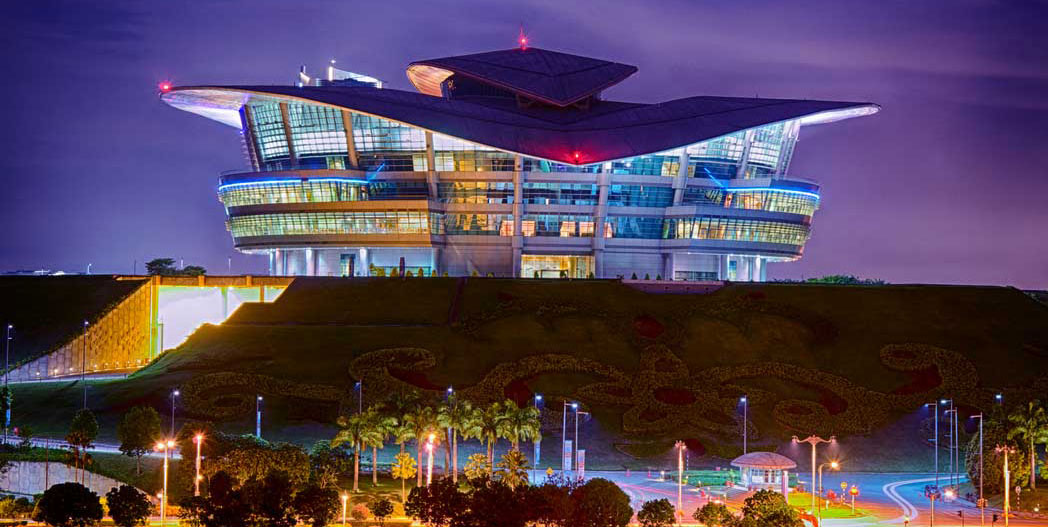 The Putrajaya International Convention Centre Putrajaya, Malaysia. PICC receives a yearly average of more than 230,000 delegates and 15,000 visitors around the world since 2006. Rising majestically on Putrajaya's highest point and commanding a panoramic view of the entire Putrajaya Precints, PICC straddles the peak to ensure that the safety and security of its guests are well guarded.
Destination Putrajaya
Putrajaya is Malaysia's third and latest Federal Territory and the federal administrative centre of Malaysia. It is an organized and planned modern city with the latest communication technologies and progressive infrastructure. The streets are elegantly designed with a European feel, along with well-paved roads while the government buildings are a blend of modern architecture with Islamic arts. Commercial, authoritative and residential areas have been divided into precincts that blend into each other cohesively. A waterway cuts through the city, flowing into a large lake. The concrete landscape is balanced with lots of parks, greenery and wetlands.
Exploring Putrajaya
Putrajaya has a number of attractive options for visitors.
IOI City Mall
District 21 Kuala Lumpur
Putra Mosque
Cruise Tasik
Botanical Garden
Explore more about these options
The district also offers options for outdoor activities such as Equestrian Park, Lake Club, Cruise Tasik, Challenge Park, Botanical Park, Heritage Agriculture Park. PICC can be contacted for more details
Reaching there
Putrajaya is approximately 25-30 minutes' drive from KLIA airport. It is well connected with Kuala Lumpur through bus, railway and taxi services.